Wednesday, 14 November 2018 -

anonymous
Login/Register to vote and to have access to more features
You are here: Root > By Topic > Graphics > 2D Graphical Library
View the dependency graph for this library
ZPB-TTF

Created by marc.battyani on: Tue, 21 Feb 2006 21:46:52 GMT, Last modification: Thu, 09 Nov 2006 16:10:00 GMT
TrueType font file access for Common Lisp.
TrueType fonts have a publicly documented file format. ZPB-TTF is a TrueType file parser that provides an interface for reading typographic metrics, glyph outlines, and other information from the file.
Glyph Example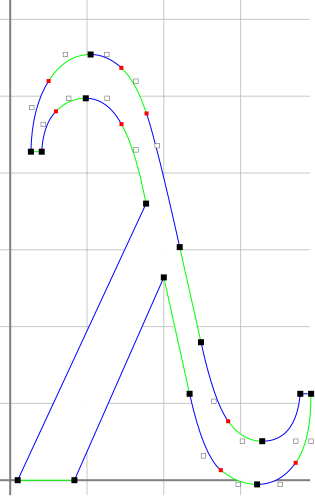 This image is a rendering of the Greek small letter lambda (U+03BB) from the Times New Roman TrueType font. It was drawn into a PDF with CL-PDF and rendered with Adobe Acrobat Reader.
Compatible Implementations
Required by these libraries
Authors and Maintainers
Tags
2D Graphical Library | I/O | Libraries | BSD license
0 Notes and 0 comments
0 Notes
You must be logged to add a note
0 Comments
You must be logged to add a comment